The Kaduna State government has commended the management of Arla Foods Nigeria for its huge investment on the Arla Farm project which would contribute to the sustainable development and improvement of milk and dairy production in Nigeria.
This was the submission of top government officials in separate remarks during the visit of the delegation to Arla Farm at Damau, Kaduna State, recently.
While welcoming the guests, Managing Director, Arla Foods Nigeria, Peder Pedersen described the visit of Kaduna State Government delegation as a strong validation of its support and commitment towards the success of the project noting that the company is committed to leading the way on sustainable dairy farming and contributing to the development of the local dairy industry.
Speaking during the tour of facility at the farm, Senior Manager, Raw Milk Supply and Production, Mr. Snorri Sigurdsson stated that the company is committed to making Kaduna State the number one destination for dairy milk production in Nigeria.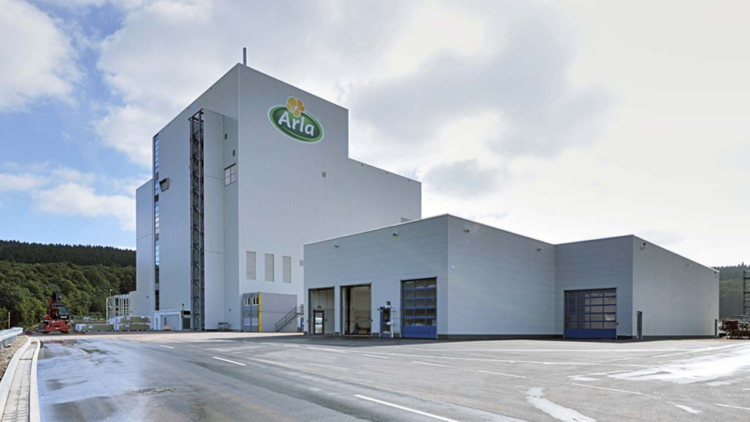 Also speaking at the occasion, the Commissioner for Agriculture, Kaduna State, Murtala Dabo noted that he is highly impressed with the progress recorded at the Arla Farm stating that the facility available at the farm is a representation of livestock production at its peak.
In her remarks, Commissioner for Business, Innovation and Technology, Kaduna State, Patience Fakai revealed that the project would certainly have big impact on the Kaduna State economy given that it offers opportunities to train the youth and create job opportunities for the people.
On his part, Special Adviser on Investment and Promotion to Kaduna State Governor, Sabiu Sani equally stated that he is extremely satisfied with the quality of the facilities in place and Arla's commitment toward the development of the enterprise.
In her remarks, Managing Director, Kaduna Markets Development And Management Company, Tamar Nandul noted that the Kaduna state government is satisfied with the partnership as well as the Arla's commitment toward the realisation of the project.