Desmond Ekeh
In a previous article, we said that there are seven conversion models identified by Andre Morys of the CXL Institute that could be used by digital marketers to achieve their conversion optimisation goals. We deliberated on three of them (Heuristic Evaluation, Relevance, and Trust/Orientation) and examined how they could be used and when they can be used to enhance conversion. In this article, we will examine the remaining four conversion models identified by Morys – Stimulating users to buy, Security/Convenience, Confirmation, and Systematic Evaluation.
The ultimate goal of a digital marketer is to convert visitors to the site to make purchase decisions or act according to the marketer's conversion goal. To achieve this, the marketer has to appeal to the visitor's subconsciousness, and that means the application of human psychology. This also means that the marketer needs to understand the customer's persona and motivation – which could be generated through feedbacks – such as user research, A/B testing, and heuristic evaluation. With the feedback the marketer could understand the visitor's needs, values, or what is important to the visitor – this is the visitor's implicit motive. But customers, just like marketers, also optimize. Morys calls it the Rubicon model. What is that? It is a psychological model of user motivation – which means that people consider first where they should do something, then they decide to do it – it is referred to as crossing the Rubicon. Even if it is possible to reverse the decision to go there, they would have gone there first before they reflect on why they went there. For instance, a customer may have made a purchase and thereafter reflect on the decision, and would ask himself – was that a good decision? This is where Relevance comes into play. If the purchase item or service is not relevant, if it does not meet the customer's need or motivation, he could bounce the decision and the conversion opportunity lost.
User Implicit Motivation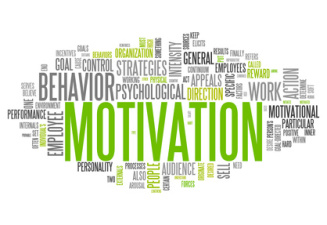 Meanwhile, the marketer needs to apply context in the use of the heuristic framework. The users or customers do not, most times, know why they do what they are doing – for instance, why they click or buy a particular thing. This is a subconscious action. But the marketer is the one in control. So, when they act or do something in their purchase journey, it is based on human psychology. Here, the marketer uses the feedback generated from user testing, A/B testing, or even heuristic evaluation to identify what is important to the consumers – their needs, and motivations. But their motivations need to be stimulated whereby the marketer adds context when applying the heuristic framework. The customers or visitors to the website do not understand a lot why they click or buy a particular product or patronize a particular service. It all happens in their subconsciousness. The marketer is the one in control. But we must realise that, in the purchase journey, the customer also optimises just like the marketer. That customer optimisation process during the purchase journey is referred to as the Rubicon model. It is a psychological model of user motivation – and it basically means that people first consider where they should be doing something and then they decide – this is crossing the Rubicon. After the decision, they now determine how they will do it. Even after the decision, they can still ask themselves – why did I do it? At this point, the conscious mind is now reasoning to justify a decision already taken by the subconscious mind. At this point, the consumer can still revert his conversion. He will ask himself – was that a good decision? This is where relevance comes in. If it is not relevant the buyer bounces the decision, thereby making the other conversion levels irrelevant or unnecessary. This means that for the marketer to stimulate the conversion process, understanding customer's motivation is important, and ensuring that the customer's motivation matches the site relevance is even more fundamental.
Security and Convenience
Just as it was earlier mentioned, concerning a site's visibility, based on the trust and orientation of the company that owns the site, so also is the issue of security and convenience. How convenient is it to navigate the site? If a customer would pass through any stress to locate what he wants during the purchase journey why would he choose to go through such pressure? So also, is the issue of security.
Is a consumer who visits your site confident that her details are safe, especially if she needs to fill some forms. Most forms demand that the visitor fill their names, addresses, telephone numbers, etc., would she feel comfortable doing that on your site? So, as a marketer if you are analyzing your website with the framework ask yourself the following questions:
Do you have carefully prepared 'Frequently Asked Questions' (FAQ)?
Are the typical questions you receive already answered in that template?
Do you have a well laid out page on FAQs?
Can you integrate customers' objections or concerns in that tunnel?
Do you have a link to additional resources?
Do you have a chat version that people can use if you don't have answers to their questions in your FAQ template?
Do you have a provision for 'money-back' guaranteed?
Can you do anything to reduce your customer's risk?
Do you tell people why you need the information you request them to fill out in a form?
These are necessary because customers want to be sure they safe when they are on your site. These outlined issues might sound very little or insignificant, but getting them right could stimulate customer conversion beyond your imagination.
Confirmation
Confirmation is another concept that is important in the customer purchase journey. Because customers would usually have made a decision with their unconscious mind, they always turn around to think critically about their purchase decision thereafter. Did I make a good decision? They would ask themselves when, probably, they get home. For instance, in the first instance, she would be happy buying a BMW for 15 million naira (about $40,000) instead of a Toyota Highlander of 8 million naira (about $21,000) – all fairly used. Both cars look good and functional. They would perform similar functions, but their leverage might be different in terms of emotional and social benefits. She may have taken an unconscious decision based on the emotional and social values of the cars. Thereafter, her rationale self takes hold of her and she is now asking herself – could I not have been better off saving the extra 7 million naira? That could go a long way in buying another car for my wife.
At this point, he needs to justify his purchase by confirmation. This confirmation could be based on either explicit or implicit value. Here the marketer needs to focus his message on the implicit value of this purchase – that is, not on function and features of the car, but what the car will do on the buyer or how it will uplift the buyer's lifestyle. This is what he will remember to confirm to herself that she made a great purchase.
Systematic Evaluation
In trying to stimulate the buyer to make a conversion in the purchase journey, the marketer should be careful not to allow his own bias to be obvious in what is termed confirmation bias. For instance, if a marketer is hired by a company to examine a website and determine how best to optimize it, it would not be right to say – "this site is bad" or "this site is not well structured with loads of errors." That would be exhibiting confirmation bias. Instead, let the evaluation be systematic. The marketer should do his experimentations, using the most accurate of them all, to identify the problems with the sight and show the data to the site owner. The marketer should isolate the issue from his own opinion or bias.
Conclusion
The seven levels of conversion models identified by Andre Morys are very powerful, especially when properly applied. The marketer is in control and should take time to master these conversion models in detail and make effective use of them to achieve his or her conversion goals.
Desmond Ekeh, is a PR consultant, digital marketing professional, and researcher in media and communication. He is the CEO of Synthesis Communications and Publisher of BrandiQ.