Lukmon Oloyede.
For the ninth consecutive time, Omnicom Media Group Agency OMD Worldwide has been named the world's most creative media agency by the Gunn Report for Media, maintaining the lock that the agency has held at the top of the rankings since the report was launched in 2004.
The Gunn Report for Media is the industry standard for evaluating media creativity, ranking agencies according to their performance in the top industry awards shows around the world.
"The recognition of creativity through awards is important to our agency culture at OMD. It is not only a critical measure of our performance, but also a reflection of how much harder we are pushing ourselves and our media partners to better our work year over year.  And we know that award winning campaigns deliver better ROI to our Clients who expect us to go the extra mile every time. To achieve this 10 times in a row, acknowledges our global commitment and common ambition for sharper insights, smarter ideas and stronger results" says Mainardo de Nardis, CEO OMD Worldwide.
"Our global culture cascades to local markets. With many local initiatives, we encourage our teams to produce works that deliver on objectives to overcome Business Challenges" says Tolu Ogunkoya, Regional Managing Director, mediaReach OMD.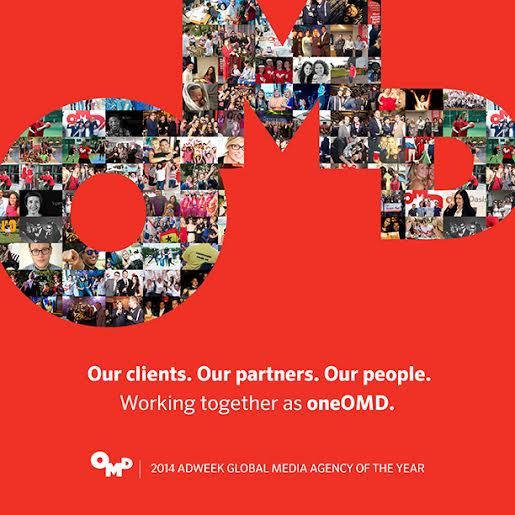 In Nigeria mediaReach OMD (www.mediareachomd.com) is the leading Media Agency with a market share of 32.1%, growing at 13% year-on-year, as per the latest report published by RECMA in June 2014.  MediaReach OMD remains the only media agency to represent Nigeria at the Cannes Young Media Lions from 2008 till 2014.
MediaReach OMD continues to be a thought leader to pioneer various initiatives at an industry level, both syndicated and proprietary researches, the latest being Nigeria Media Index, an upscale survey to get a thorough understanding of consumers and various product categories in Nigeria.