BrandiQ Report
The Junior Chamber International (JCI) Eko has launched a Social Enterprises Masterclass  Scheme (SEM) which is focused on the empowerment and development of the youth population in  Lagos State.
The enterprise scheme which is designed to train about 100 youths across the state is in line with the organization's corporate objective which aims at providing sustainable solutions to some of the social, economic, and environmental challenges bedeviling the state.
According to the Chamber management, SEM is a fully funded training opportunity to build and empower the youths who would ultimately become the catalysts for sustainable change and solution to social problems within the state.
The two-day event, the body said, would be held in Lagos between September 25 -26, 2020, while participants would benefit immensely from the training.
Commenting on the initiative, David Tobi, the 2020 SEM Team Lead, said that social enterprise was the application of commercial strategies to maximise improvements in financial, social, and environmental well-being with the sole aim of promoting, encouraging, and making social change.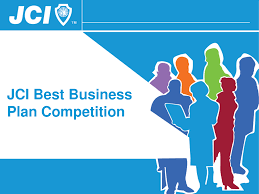 Tobi stated that the SEM was an initiative of JCI Eko, aimed at raising young social entrepreneurs who would not be dependent on government, but take action in making the society a saner place of abode.
Also, Ibraheem Tiamiyu – the JCI Eko 2020 President noted that social enterprises exist in nearly every sector from consumer goods to healthcare, community, energy, and creative agencies and are creating jobs.
He emphasised that it's an opportunity for those most marginalised from the workforce, transforming the communities they work in and making the Sustainable Development Goals a reality.
Tiamiyu added that the goal of this year's SEM was to help young entrepreneurs design their business operations to profit for both the social impact and survival of the organization. The training he said would focus on business and capacity development on social entrepreneurs, perfecting social enterprising ideas, profit maximization, brand appreciation, and fundraising among others.