The Premier League is upon us again this weekend with some mouth watering match to savour.
The biggest game of the weekend is Tottenham Hotspur versus Liverpool.
Ange Postecoglou side will be hosting Liverpool who has lethal threat in their attack. The match will be full of goals and will be a delight to watch for all neutral around the .
Now Lets Look and Analyse the Full Fixture
Sat. 30TH September.
Aston Villa Vs Brighton & Hove (12:30pm).
The first match of the weekend will give us an entertainment match. Brighton have scored the most goals this season so far. They trashed Manchester United at Old Trafford with three goals to one recently.
Aston Villa on the other hand beat Chelsea at Stamford Bridge last weekend with a solitary goal. Expect an expansive gung-ho football.
I see Brighton winning the match.
Aston Villa 2-3 Brighton.
Bournemouth Vs. Arsenal (3pm).
Bournemouth will have to put in more than 100% performance to hinder Arsenal relentless pressing to get at least a point.
Arsenal are having fitness issues with Saka, Rice and Trossard, but they still have enough fire power to get three point.
BOURNEMOUTH 1-2 ARSENAL.
WOLVERHAMPTON WANDERERS VS MANCHESTER CITY (3PM).
Manchester City are the only team in the Premier League with a perfect result so far with sixteen goals scored and only three goals conceded. City will be without suspended Midfield anchor Rodri but they have a rich vein of midfield players to replace him.
They lost in the Carabao Cup to Newcastle on Wednesday night and will be venting their anger against the wolves.
Erling Haaland will be ready to devour the wolves defence after he was rested against Newcastle on Wednesday night.
This are bad time for Wolverhampton Wanderers. They are really struggling to get good results.
They are the only team so far that I've allowed luton town to get a point.
I am seeing a white wash.
WOLVERHAMPTON WANDERERS 0-4. MANCHESTER CITY.
MANCHESTER UNITED VS CRYSTAL PALACE (3pm).
Manchester United are gradually getting into their stride after two consecutive wins.
They defeated Crystal Palace 3-0 in the Carabao Cup on Tuesday night and will be playing the same opponent again this weekend. Another three point in the offing. This win will boost and ignite their Premier League campaign.
MANCHESTER UNITED 3-1 CRYSTAL PALACE.
NEWCASTLE VS BURNLEY (3PM).
Newcastle demolished Sheffield United last weekend 8-0, nobody saw that coming.
With the quality at the Newcastle team, they can beat any team on their good day. Though they I've struggled in some matches this season, a 1-0 victory to Premier League monster Manchester City at the Carabao Cup in Wednesday night will stir them up to bully a struggling Burnley team.
Burnley have shown glimpse of how good they are with some exciting free flowing football but have struggled to score, having score just four time so far.
I see them struggling again against Newcastle United.
Straight win for Newcastle United.
NEWCASTLE 3-0 BURNLEY.
WESTHAM VS SHEFFIELD UNITED (3PM).
Westham should seal three point in this encounter. They I've only lost two matches in six matches against Premier League favorite Manchester City and Liverpool. Westham are one of the team if not the most dangerous team in set pieces with James Ward Prowsw a set pieces specialist in their rank. They I've beaten red hot Brighton at Amex stadium and Chelsea this season and I don't see Sheffield United given them a problem.
Sheffield United have conceded four goals from set pieces this season and after their humbling 8-0 defeat at the hand of Newcastle last week, their morale will be low.
Of course they will be trying to improve their game, but will still come short against West ham.A Westham win.
WESTHAM 2-0 SHEFIELD UNITED.
EVERTON VS LUTON TOWN (3PM).
Everton won their first match of the season last week away at Brentford and follow it up with another away win at Villa park in the Carabao Cup on Wednesday night.
This will ease pressure on Sean Dyche the Everton Coach and they will begin to build on momentum.
This will be another great opportunity to grab three point against the whipping boys of the League so far (luiton Town) and make it three wins in three matches.
Luton Town just got promoted to the Premier League this season and I've lost five matches out of six. Their only point so far was a draw against fellow strugglers Wolverhampton Wanderers.
They need point so desperately right now, but are coming up against an Everton team that just got revived.
EVERTON 3-0 LUTON TOWN.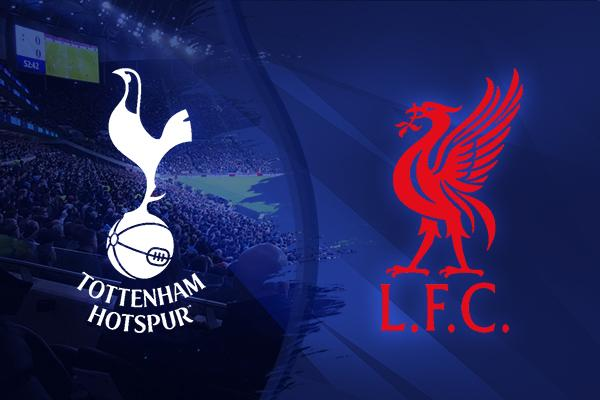 TOTTENHAM VS LIVERPOOL (5:30PM).
The Star match of the weekend. Tottenham host liverpool this weekend after an encouraging 2-2 draw against North London rival Arsenal at the Emirates stadium.
Creator in chief Maddison was the supplier of the brace scored by Heung-Min Son against Arsenal and will be hoping to continue that great streak of form against Liverpool.
Liverpool on the other hand have been so impressive this season with three goals in 10 of their 12 matches.
Liverpool are second on the log behind Manchester City. Their attack of Salah, Jota, Nunez, Gakpo and Diaz have all risen to the occasion when needs arises.
The only problem I have with the Liverpool team is they are fond of conceding first and this might be a big problem for them to come back against a big team if they find themselves behind.
The fight for the Premier League title and top four has started already. This for sure is another box office encounter. Sit tight and enjoy this thrilling match.
A score draw is all I see.
TOTTENHAM 2-2 LIVERPOOL.
SUNDAY 1ST OCTOBER.
NOTTINGHAM FOREST VS BRENTFORD (2PM).
A draw game is written all over this match. Both team lost their matches last week to Manchester City and Everton respectively.
Brentford are missing their talisman Ivan Toney for goals and they will need Wissa and Mbeumo to come up with the goods.
Nottingham Forest will be relying on Nigeria hitman Taiwo Awoniyi to get them goals.
This is an evenly contested match, a draw won't be bad for both club.
NOTTINGHAM FOREST 1-1 BRENTFORD.
MONDAY 2ND OCTOBER.
FULHAM VS CHELSEA (8PM).
Monday night football sees Craven Cottage welcome The Blues. The Pride of London head into this fixture looking for all three points. They I've not scored in their last three matches in the Premier League and have garnered only one point in those matches. One draw and two defeat, this is way to low for their standard.
After beating Brighton & Hove in the Carabao Cup on Wednesday night, confidence should begin to rise.
This match is a must win for Chelsea to keep their hope of top four alive.
A three point against a Fulham team that are also struggling won't be far fetch if Chelsea can just put the ball into the back of the net.
Chelsea winning this London derby.
FULHAM 0-2 CHELSEA.