By Joseph Layele
Branding applies to almost every aspect of life. It implies a unique and distinctive aspect of a value proposition – be it in a product, institution, ideology, service, or even in attributes such as dribbling in football. In this article, Joseph Laleye examines the uniqueness and value proposition of a midfielder who is also a dribbling machine in the football arena.
Manchester City Coach Pep Guardiola talks about the advantage a dribbling midfielder gives to a team: "Yeah (we wanted to add that to the team). I love the players in the middle who are able to dribble and drive 10, 15 meters. I like it, I love it. (Why is that so important to this team in particular?) When you dribble in the middle, you are attacking the next line, and after when you attack the next line, Erling (Haaland), Julian (Alvarez), Phil (Foden), our strikers will be alone.
"Everyone here has their own player, and when someone comes with the ball, you have to make some movement; you have to decide whether you go to the ball or you continue with your man. And, normally, it happens with the wingers; the wingers have the ability to do that. But when you have in the middle, players who have the ability to pass, the ability to dribble and attack the next line, wow it's so dangerous for the opponent." – Pep Guardiola
Guardiola emphasizes the value of midfielders who can dribble through defensive lines. The ability to take on players from the central part of the football game gives huge pressure on opposing defenses by forcing them to make split-second decisions, which often leads to mistakes or creating spaces for forwards to exploit.
This skill set disorganized opposition defence in a twinkling of an eye.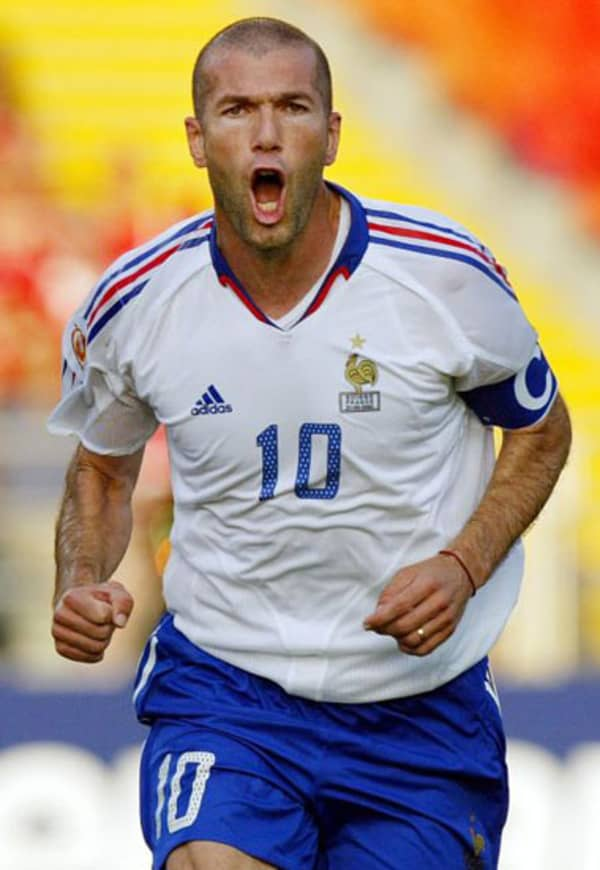 READ ALSO: NITDA Issues Cautionary Note to Nigerians Regarding Social Media Giveaways
By "attacking the next line," Guardiola refers to breaking through defensive lines set up by the opposition. Most teams defend in lines or blocks. If a midfielder can dribble through the first defensive line (usually the opposing midfielders), he forces the next defensive line (usually the defenders) to make quick and conscious decisions.
This creates dilemmas for defenders. They must decide if they should step out to confront the central midfielder approaching their box by moving past players or maintaining their defensive position. If they step out, they leave spaces at the back that can be exploited, leaving attackers (assuming a Manchester City team) like Haaland, Alvarez, Doku, or Foden in advantageous positions.
When a midfielder starts dribbling, opposing players must quickly decide if they should stick with the primary player they're marking or confront the ball carrier. This creates a whole lot of confusion and can lead to defensive blunders at the back.
Wingers' primary work is to dribble and take on defenders. However, when midfielders in central areas also possess this scary ability, it becomes especially threatening. Not only can these midfielders pass and split open tight defenses, but an added ability to dribble adds an extra dimension to the attack and gives the team a huge advantage over the opponent, making them unpredictable and more challenging to play and defense against.
A central midfielder with added dribbling skills is rare in this modern football.
Manchester City have two natural central midfielder in their rank in Mateo Kovacic, Matheus Nunes, and Bernando Silva can play centrally as a make-shift with his versatility; and he also has the dribbling skills. One can argue that Silva was a central/attacking midfielder, while at AS Monaco before Guardiola started deploying him as a winger/offensive player.
Reasons they are so difficult to play against
Few examples of central midfield players with this dribbling skills are: the first player that comes to mind is Zinedine Zidane with his classical and cool dribbling skills, The Nigeria magician Austin Jay-jay Okocha, Andre Iniesta trickery/turns and close control of the ball, the Roma Legend Francesco Totti, the former Chelsea academy product Ruben Loftus Cheek who now ply his trade at AC Milan, former Intermilan, Realmadrid and Chelsea Midfielder Mateo Kovacic now at Manchester City and a few.